Are you looking to take the next step in your career?
This is the Senior Speech therapist role for you!
As an experienced Speechie, you know what it's like to go through those initial new graduate years of learning and training. You know what it's like to go on that exponential learning curve. But now that you have the experience under your belt, what's next for your progression personally and professionally?
Instead of telling you what the Senior speech pathologists role involves, the caseload and hours; we want to hear from you what your Speechie aspirations and dreams for yourself and your career. What makes you get out of bed in the morning? What's important to you in a senior role and workplace? Why did you choose a career in speech pathology?
Communication is connection and connection is everyone's right. If we succeed as speech therapists to eliminate difficulties to connection, there is laughter, empathy, fun, joy and self-worth.
To get there, we have to be amazing speech therapists. To be amazing we all need to be in a daily working environment that brings out the best of us and pushes us to thrive, not just survive the grind.
At SASP our culture is key to achieving this with our speech therapists, parents and children.
People are super important. People are what we are all about (otherwise why would we have chosen to do speech pathology, right?!). People make us who we are. At SASP we are a work family, not a large corporation and as such people get treated like family. The team are invested in seeing you succeed as a speech therapist, but also as a person in life. If personal growth and professional growth are important to you, keep reading.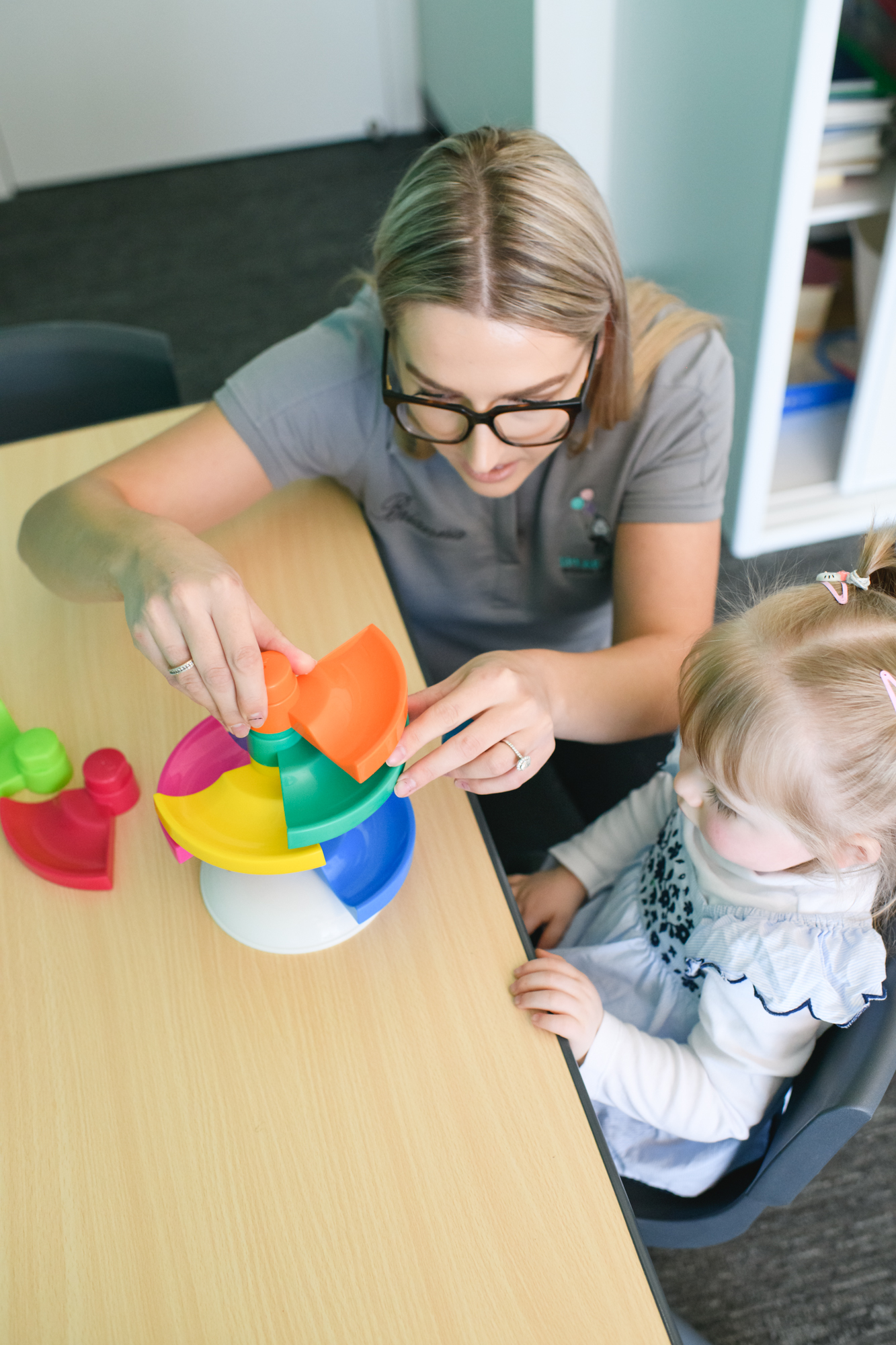 There is the common phrase, if you're not growing, you're dying. We are always striving for excellence at SASP. As a result, the Speechie's at SASP become and are highly trained and skilled. We believe in paying for opportunities that will help make you the best mentoring and senior Speechie you can be, allowing you to specialise, research, spread your clinical wings, but also give back to the next generation of Speechie's coming through. We believe in giving you paid time on a daily basis to mentor and we've even created an online mentoring academy for Speechie's, that's how passionate we are about excellence.
Being happy is what life is all about. Life is too short to not be enjoying it all. We spend most of our waking hours at work with our children, parents and team. We want people to love what they do and who they do it with. We reward and recognise team members for their achievements and contributions frequently.
Finally, we want partnership with you, not a dictatorship or micro-management. Changing jobs is a significant change and step in your life and our lives and it's important that we are both on the same page and are committed. We want you to develop autonomy, identity and your own style of mentoring speech therapists. We have the solid foundations for you to learn, however we know that people thrive when they can bring their own ideas and concepts to the table. We will always have your back and be ready to support you.
Our most recent awards reflect this about us as well. In 2021, we won Australian Speech Pathologist of the Year and were a finalist in the Allied Health Team Culture Award and Small Business Champions.
In saying all of this, it is important to know that we don't just invite anyone to join our team. To have this culture, we have standards of who we bring into the fold. However, if what we have said resonates with you and if you are looking for a bright change, to be pushed personally or to have progression onwards and upwards; definitely send us an email to introduce yourself as a fellow Speechie. We'd love to get to know you.
The position is for full time Senior speech pathology work, at our location in Richmond, Sydney. We have purpose built clinic. Working hours and days are flexible; Monday-Friday with flexible start and end times. Everything is provided, all you need to bring is a can-do attitude and an open mind.